Need Your Window Repaired or Replaced?
We make fixing glass simple!
Serving Scottsdale AZ Since 2010

RESIDENTIAL
We are your home window and glass specialists! Our residential glass services including glass shower enclosures, custom mirrors, window glass replacement and sliding glass doors in the greater Scottsdale area...
COMMERCIAL
Need storefront or office window glass fixed fast? We offer a full range of commercial glass services including storefront glass, commercial office windows, exterior glass door and interior glass panels...
WHY SR WINDOWS?
We work overtime to make sure you are 100% satisfied with the work we perform and the glass we install. Superior Replacement Windows provides a written warranty for every glass and window job completed...
Is Your Window Cracked, Chipped or Damaged?
We can replace that. Did a bird or golf ball strike your window and it needs to be repaired? Not a problem. Is a sliding glass arcadia door not opening smoothly? We fix sliders and roller to be good as new.
From the latest in energy efficient window technology to skylights and glass shower doors, Superior Replacement Windows in Scottsdale has a complete line of flat glass for residential homes and commercial offices. Our glaziers will come to your home or office and fix or repair your windows fast! We buy direct from the manufacturer and you'll save hundreds compared to purchasing from a retail home improvement store. We make it easy by doing all the steps for you and include a warranty that guarantees your satisfaction.
Step 1
Call us for a free price quote for your window repair or replacement project. Cost estimates include delivery and installation.
Step 2
We'll order your windows or glass to the exact fit and our installers will deliver your house or commercial office.
Step 3
A certified glazier will remove your old glass or windows and replace them. We'll clean up the site and make it look new.
Buy Direct and Save Hundreds!
Buying From Us vs. Retail
You might think buying at a big box retail store like Home Depot is cheaper than a local contractor like Superior Replacement Windows, however, after delivery and installation, retailers pricing is more expensive. Our prices include delivery and installation and you get to choose from the top rated window manufacturers. We'll match the look of your home and offer the latest in energy saving technology. We make it easy by handling the whole process for you and will make your home look better than new again.
Certified Glaziers
We certify all of our glaziers and glass technicians to ensure the highest quality and workmanship goes into your new windows or glass. Installing glass tub enclosures or glass shower doors is an art form and takes a highly skilled glazier to do the job right. Our glaziers come prepared with the right equipment, tools and hardware to complete an installation in any environment. Superior Replacement Windows can handle jobs of all sizes including restorations where all the windows need to be upgraded and replaced.
100% Satisfaction Guaranteed
Because we are responsible for every aspect of the window or glass repair job, we stand behind the entire process and you only have one company to call in the future if a problem arises. Once we assess the problem, we'll work with the window manufacturer for you to make a warranty claim. If there's a material or installation issue, we'll schedule one of our installers to fix the problem immediately. You 100% satisfaction is our goal and we want to earn your business for life..

Glass Replacement & Window Repair in Scottsdale, AZ
Superior Replacement Windows in Scottsdale, AZ is a residential and commercial window glass repair company delivering replacement windows and window glass installation services. Looking for the highest quality yet most affordable replacement windows, window glass, household glass and glass shower doors? We offer free price quotes and our glaziers provide mobile window repair service. We do everything for you!
Window Repair Scottsdale, AZ
Superior Replacement Windows only sells the premier new home or office glass and window repair and replacement expertise.
Broken glass shower door or mirror glass? Trust Superior Replacement Windows in Scottsdale with your window glass repair and restoration. To receive a free window glass quote or to schedule services call (480) 339-0977. To learn more about our windows and installation process, please contact our glass warehouse in Scottsdale.
Scottsdale Family Owned Glass Shop
Superior Replacement Windows is a locally operated residential and commercial glass service center delivering premium windows, shower glass enclosures, glass tub enclosures, sliding glass doors, storefront glass, mirrors and glass table tops. We are a licensed contractor in the State of Arizona, giving us the ability to do more than just windows. To learn about our full breadth of products and services, as well as any warranty issues, contact us today.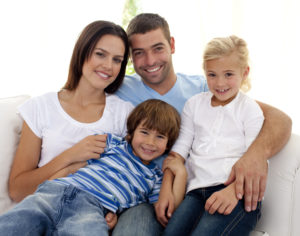 Superior Replacement Windows of Scottsdale is proud to be a locally operated home and office window repair shop in the greater North Scottsdale region. Your family's safety is our greatest concern. We provide fast and convenient window glass service at inexpensive prices. Our quality and workmanship standards surmount those of the AZ and Federal Construction Guidelines, ensuring the repair and restoration.
At Superior Replacement Windows, our goal is to offer the best amount of customer service and craftsmanship. We only sell the highest quality replacement windows glass materials and flat glass. Our technicians are specifically taught to resolve any home or office building glass issue. When broken glass must be fixed or a whole glass pane must be replaced, our certified technicians will go to great lengths to satisfy our customers.
Trust Superior Replacement Windows of Scottsdale to restore the look and safety of your windows and glass.